Who doesn't love a fun secret Santa Game? People enjoy the Secret Santa game during the Christmas Season. The game carries the same excitement as the festival and is all about gifting your loved ones. For those of you who don't know the game, here is every bit of information about this classic game.
The Origins of the Secret Santa game:
Giving away anonymous gifts is a tradition in many cultures. However, here is the story of Larry Dean Stewart who fuelled this tradition around Christmas time. Larry was sipping coffee after facing rejection at two jobs. He was sad and depressed when he looked outside and started taking in the misery of thousands of people on the street. Larry vowed to bring smiles to their faces and started donating money anonymously to people as gifts. In his lifetime, he donated $1.3 million in 26 years. He revealed himself as a Secret Santa as most of the money was given away anonymously to strangers on the street. The game became more famous and spread across continents.
Variants of the Secret Santa Game
Classic variant
In this game, a group of people come together and write their names on a piece of paper. Someone else can also take the responsibility of writing down each participant's name on a different piece of paper. These chits consisting of each participant's name are folded and put into a huge bowl. The bowl is passed around. Each participant needs to pick up a chit. You will be the Secret Santa for the person whose name you pick out. On Christmas day, you have to gift that person a gift. Moreover, the classic game can be tweaked with different secret Santa game ideas.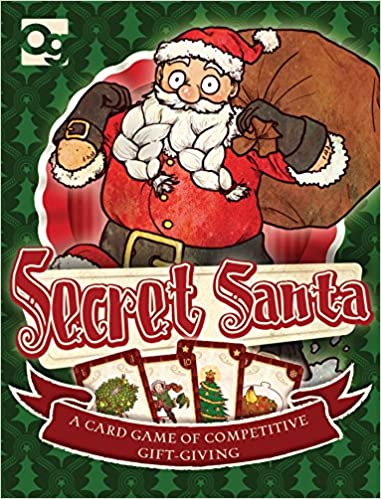 Enhance the game with these ideas:
Make use of a virtual secret Santa name generator.
Each participant can write down their hobbies or what they love. The Secret Santa can buy a gift accordingly.
Some people tend to spend too much while others end up spending very little. Take a unanimous decision and set up a budget for the game.
Virtual variant
There are many online platforms that help you randomly allocate names for the virtual secret Santa game. You can pick out any specific online platform or app that offers the service for the generator. Also, as you cannot gift the person due to the distance, make sure that you send them a gift through mail or eCommerce services. Make sure you attach secret Santa cards with the gift.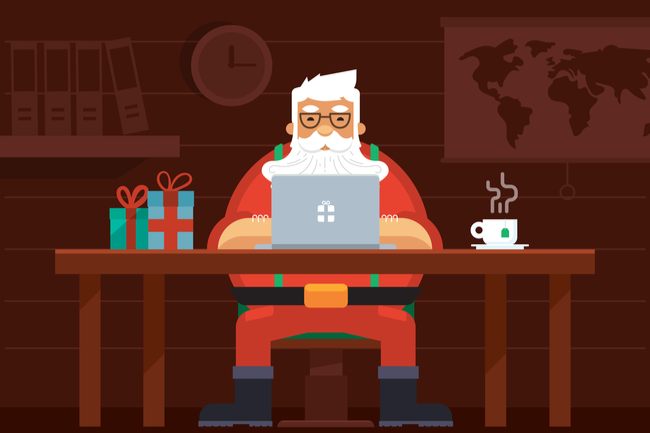 Some Virtual Secret Santa Ideas:
Along with drawing cards and chits and gifting each other, spice up the virtual party with interesting games. Here are some Virtual Secret Santa Ideas:
The best decorated Christmas home.
Carol singing competitions.
Keep a paper plate on your head and try drawing a Christmas tree.
Making Christmas cards.
The best Christmas tree award
Secret Santa Cards
This is another interesting variant of the game that can be played with students or even adults that are looking for a fun time. Pass the bowl of participants around and allocate a Secret Santa to each participant. Next, you need to ask the participant to make a Christmas Day card from their Secret Santa. The Secret Santa Cards game is a great idea if you are looking for budget-friendly gifting options.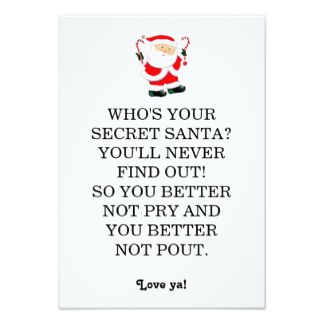 You can come up with your own variants of the secret Santa game ideas. You can also make the game more interesting with unique secret Santa draw ideas. Make use of colors and other decorative material that can make the name chits look interesting. You can also spice up the secret Santa party with loads of food and Christmas-themed decorations. Make sure someone dresses up as Santa and you sing loads of jingles while enjoying your secret Santa party. You can also make the day more interesting by playing small games, hosting carol singing competitions, the manager building competition and more.